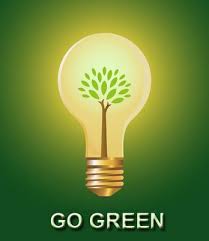 Former Vice President Al Gore, an environmental activist  behind, "An Inconvenient Truth", a documentary that educates viewers about global warming, continues his activism with his latest endeavor: environmental web domains.
Here's the trailer for "An Inconvenient Truth".
If Gore's proposal is passed, websites concerning environmental issues will all have the domain ".eco"
I think the creation of an environmental domain is a good idea. Websites with domain names such as .edu and .gov possess a certain level of credability that other websites about that particular topic don't possess. There are plenty of websites out there with inaccurate and/or biased information and creating an environmental domain would hopefully weed out the environmental sites with information that can't be trusted.
According to a story on the website examiner.com, the Internet Corporation for Assigned Names and Numbers (ICANN)  is in charge of making decisions on new web domains and will make the decision about the .eco domain later this year.